Hello everyone! I hope you all enjoyed your 4th of July weekend! So to begin this discussion, I must say that watching Food Inc. ended up being extremely difficult for me to watch, and was quite an eye-opener to where our food really comes from and the things that are within them.  And that's where my first food for thought comes from: whenever you have bought food at a store or gone out to a restaurant, how many times can you really remember knowing exactly where your food came from?  When I began to reflect on this, I realized that especially when eating out, the majority of the time I had no idea where the food I ate came from.
The beginning portion of this video dove into the globalization and capitalistic nature of food within our society and the rest of the world.  I really enjoyed in the beginning when the commentator spoke about food being just the idea of food now, and that more and more food products sold in supermarkets contain so many hormones and pesticides, one cannot even truly call the product a chicken or a tomato any more.  Another major point to take away from this video was the major shift that society saw in the coming together of 4 major titans who now own and control over 80 percent of the meat products throughout the world.  Within this globalization of food products, we can also thank the McDonald's brothers for bringing the factory-like assembly line to the realm of food when they introduced the first drive through restaurant.  As these companies continued to grow, they purposefully would price "bad" calories at a lower cost to consumers to help them make a decision for food when they were tight for money.  I personally can remember regretfully many times when my family did not have enough money to eat a healthy meal, or didn't have enough time to sit down and cook a full dinner.  It is still a problem that many people, if not millions, still suffer, and it is all done purposefully in order for companies like Kellogg and fast food chains to maintain control and hegemony over consumers within our society.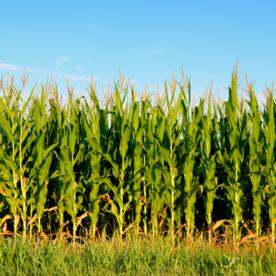 The ending sections of this film were just as eye-opening, with one of the biggest surprises to me being that so many products that we know of today are make with corn.  I knew that corn syrup was a major ingredient in food products, but was naive to the fact that through corn, industry leaders were able to create other ingredients that are extremely common in foods such as xantham gum and malodexrin.  The biggest shocker was that batteries and twinkies have corn within them! I'm not sure about any one else, but this definitely made me scratch my head.  It is sad to see companies like Monsanto attempt to control farmers in their growing of corn and to throw them out of business through putting them through extensive court hearings.  I know there has been much more backlash against Monsanto, but it is still overlooked, and as the commentator stated, many consumers just continue to move through this revolving door and seem to forget about the issues that are still going on and are still important within our world.  I was at least proud to see our very own Shenandoah Valley make the proper moves to maintaining an environmentally friendly approach to farming, and shows that there can be a simpler solution to these issues of over production.
After watching this film, my questions for discussion include whether or not you think that there is any way that the food industry can take a step back from the assembly line without major consequences?  Another question I wondered about was whether or not the capitalistic nature will every be taken out of the picture within the food industry?  Especially when farmers such as the one's for Tyson's do not even make enough money to get back (only 18,000 a year when they are borrowing 500,000 dollars).  I also would love to just hear your opinions on the film in general.  🙂 I especially enjoyed this film because my paper will be centering around purchasing organic foods in comparison to conventionally grown food.
I know that the readings haven't really been posted yet, but this movie was available online to watch for free! I just wanted to get the ball rolling with discussion this week.  Whenever the other reading gets posted, I will try and get some more questions out to keep the discussion going strong for the remainder of the week! I hope everyone's papers are also going great!!
Leave a Reply
You must be logged in to post a comment.